An exceptional journey
Winding through the Aa Valley between Arques and Lumbres over 15 km of railway and in the heart of the Caps et Marais d'Opale Regional Natural Park, the Aa Valley Tourist Railway offers an exceptional setting for lovers of nature.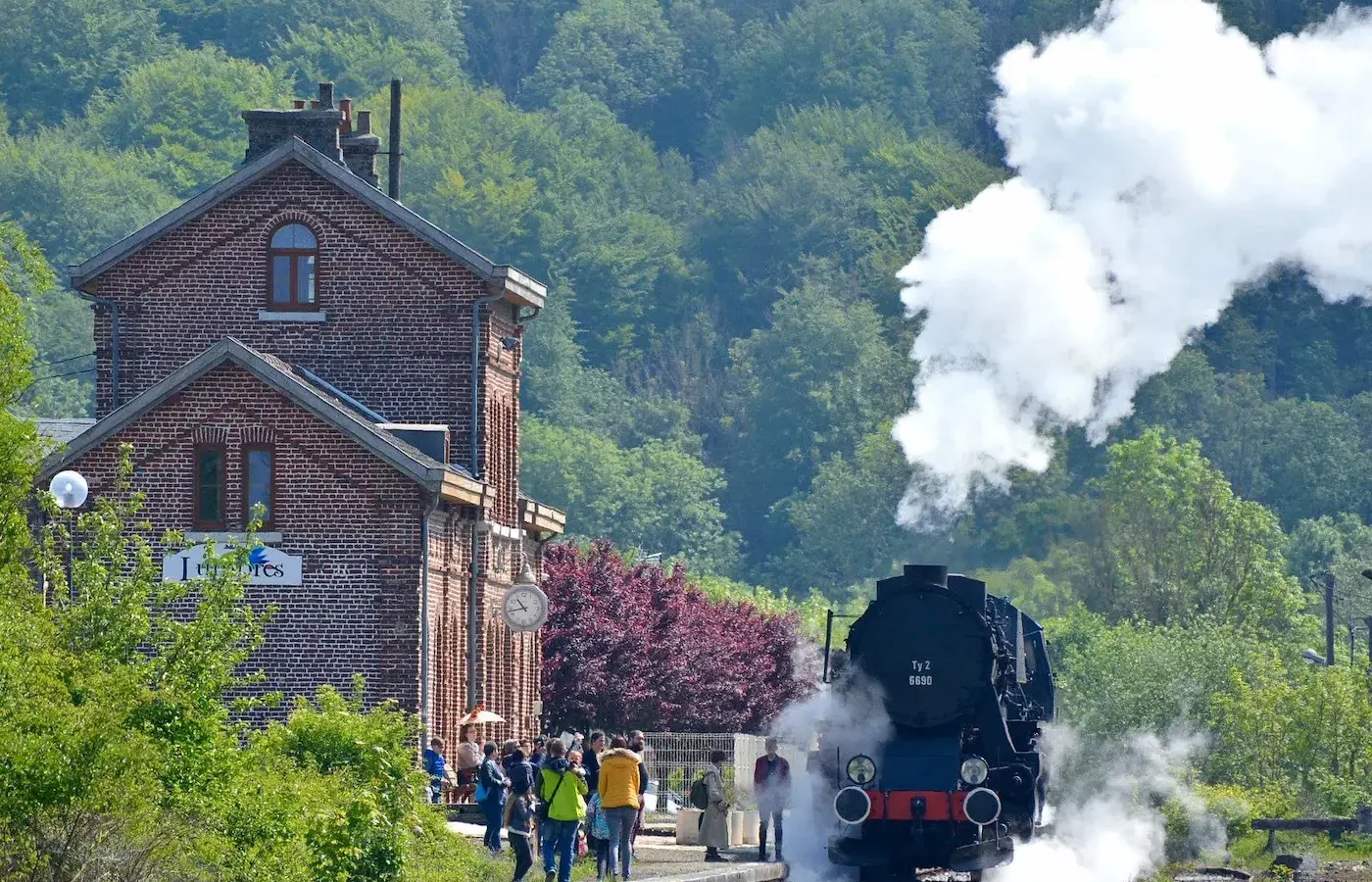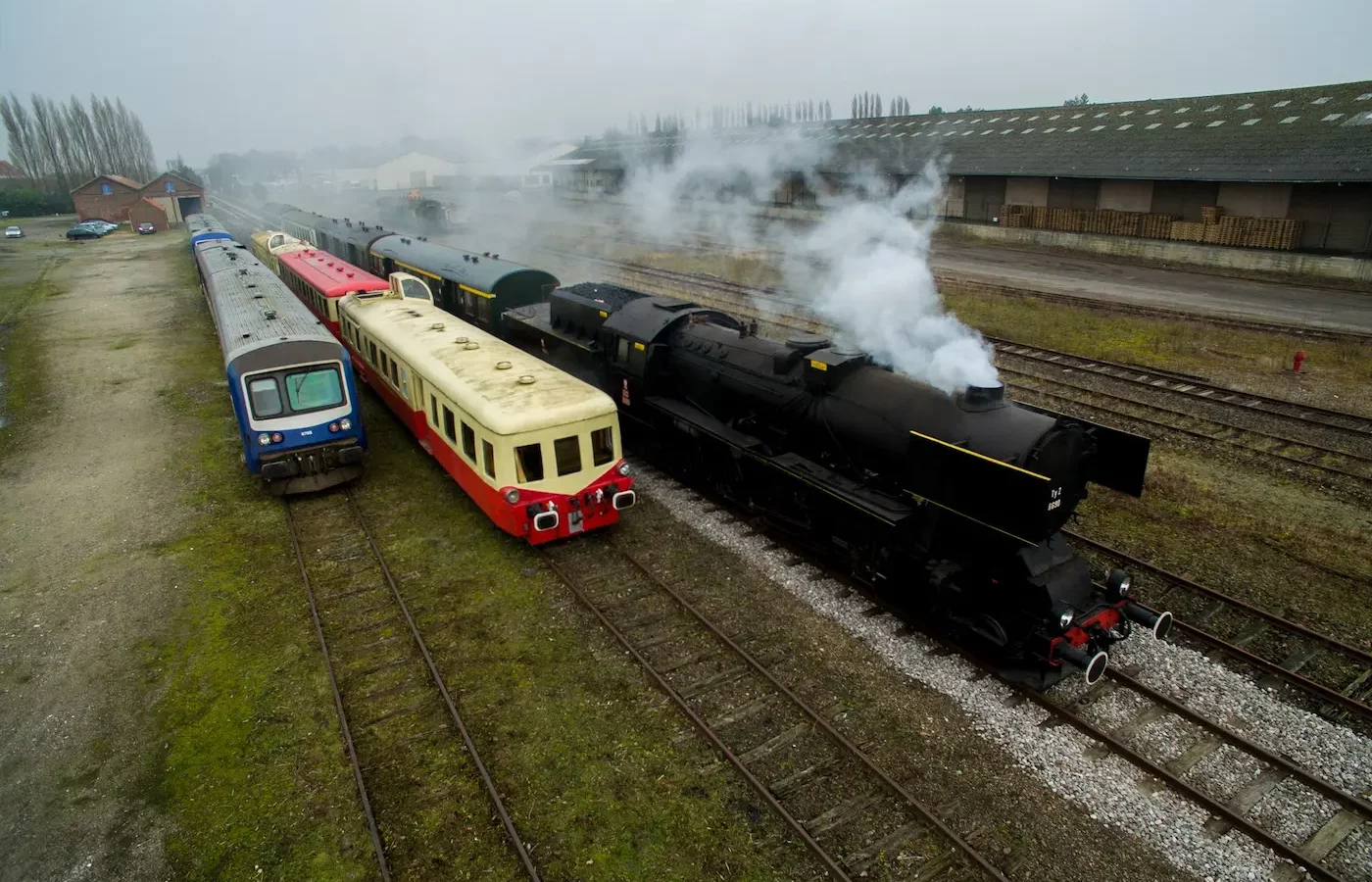 The next circulations
Le Train du Père Noël
The 09/12/2023 to 14:30
The 10/12/2023 to 14:30
The 16/12/2023 to 14:30
A singular tourist train
The history of the "Aa Valley Tourist Railway" is full of twists and turns, challenges and determination. Discover the origins of this project and this titanic work, over the years...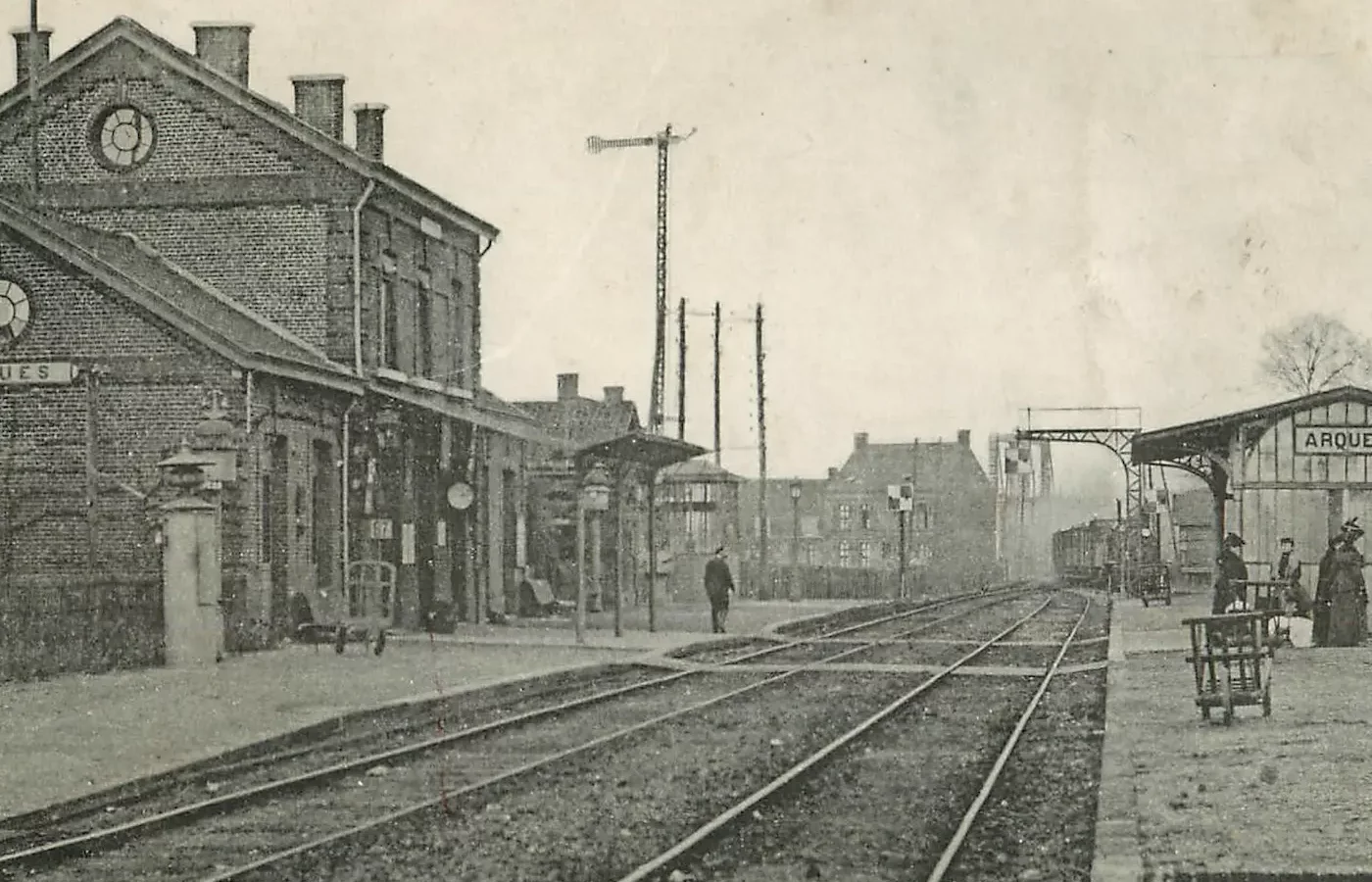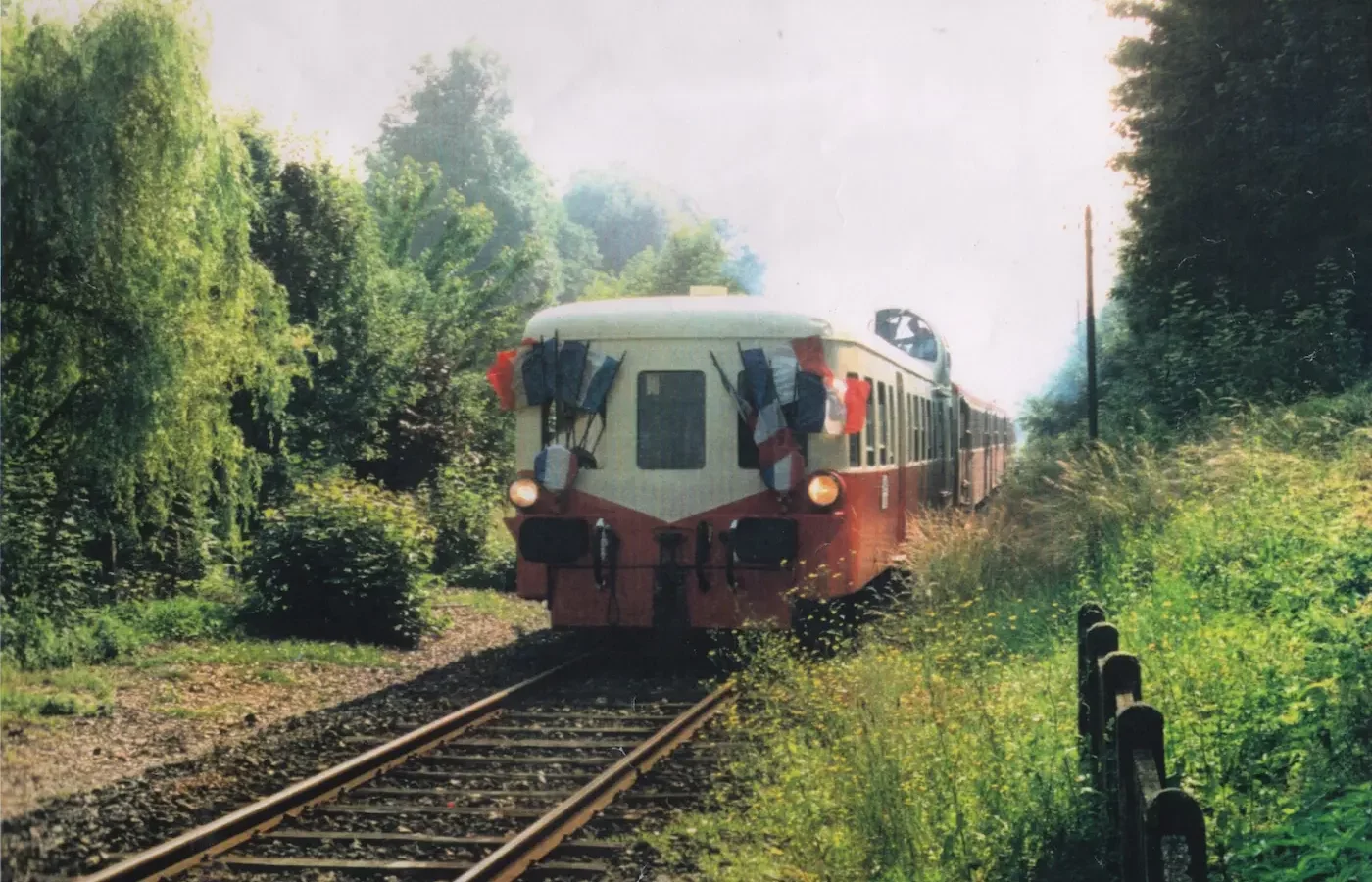 Words
of passengers
An incredible stroll through time with a top, pleasant, attentive and passionate association. We will be back!
Thomas H.
An interesting ride in an old train.... plenty of greenery... The volunteers of the association are super nice!
Valérie D.
Super well restored train, the seats are comfortable. The price is not excessive. There are several stops along the tour. The comments are worked, we learn a lot thanks to them.
Agnes R.
Very pleasant afternoon spent in the company of these passionate railway volunteers.\nVery good atmosphere\nThank you for this day of sharing
Bip Bip Miche
Nice little ride with this beautiful steam train and above all a great welcome
Elodie A.
An incredible walk through time with an association at the top 👍, pleasant, attentive and passionate
Thomas H.
Practical information for your trip