Our themed trains
Throughout the year, the CFTVA of themed trains: fun, physical, cultural and convivial activities!
Sundays February 12 and 19, 2023
Train of the Little Investigators
A wacky inspector, a curious journalist, an overwhelmed conductor, a concentrated driver... Make way for children to solve an enigma aboard the Train des Petits Investigateurs.
Monday, April 10, 2023
Easter Train
Bring the family aboard the Easter Train! An egg hunt will be organized for children throughout the course.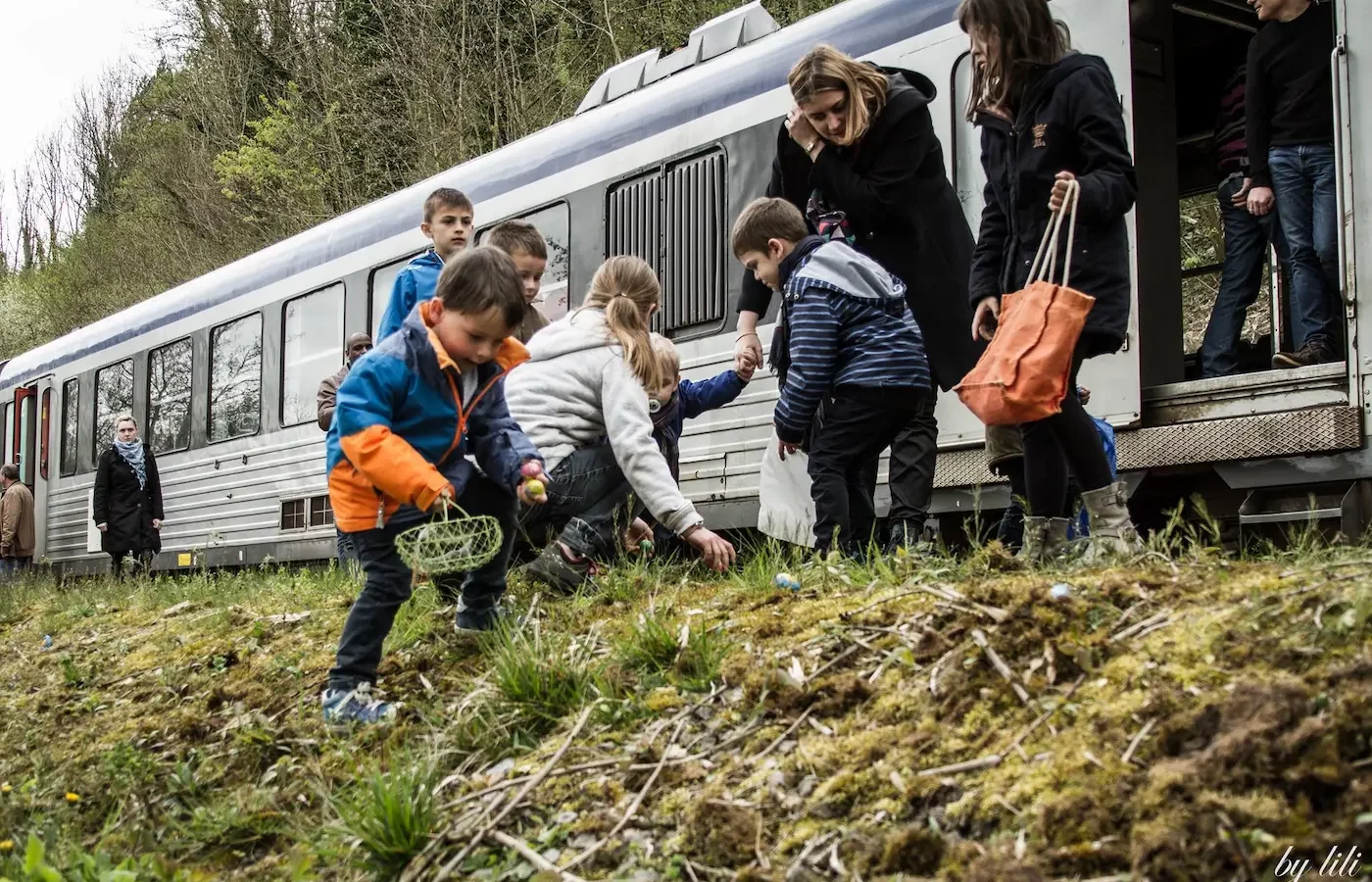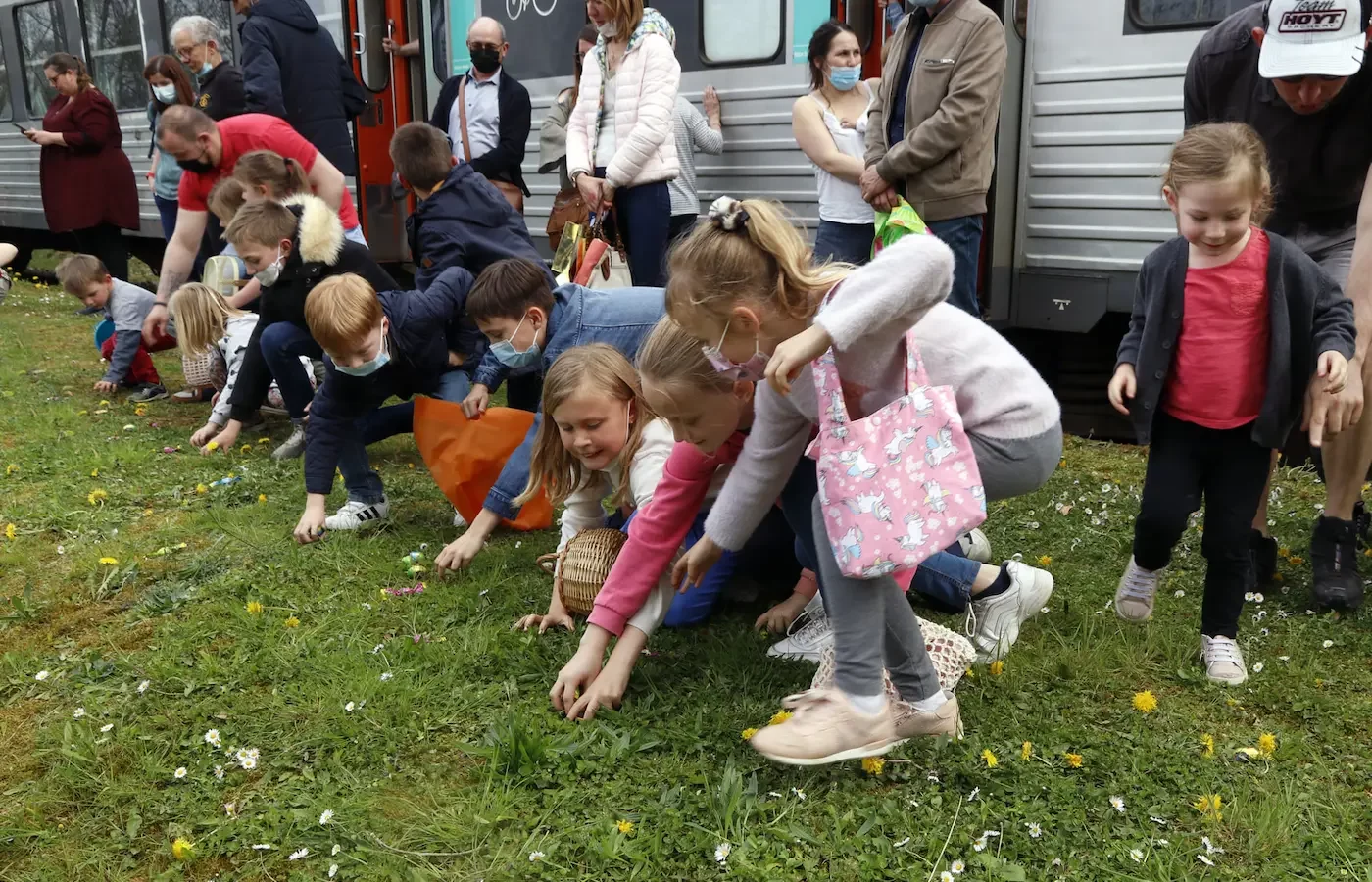 Monday, May 1, 2023
Muguet Train
The Aa Valley Tourist Railway organizes the Muguet Train, in a Picasso railcar, between Arques and Lumbres. A sprig of lily of the valley will be offered to travellers.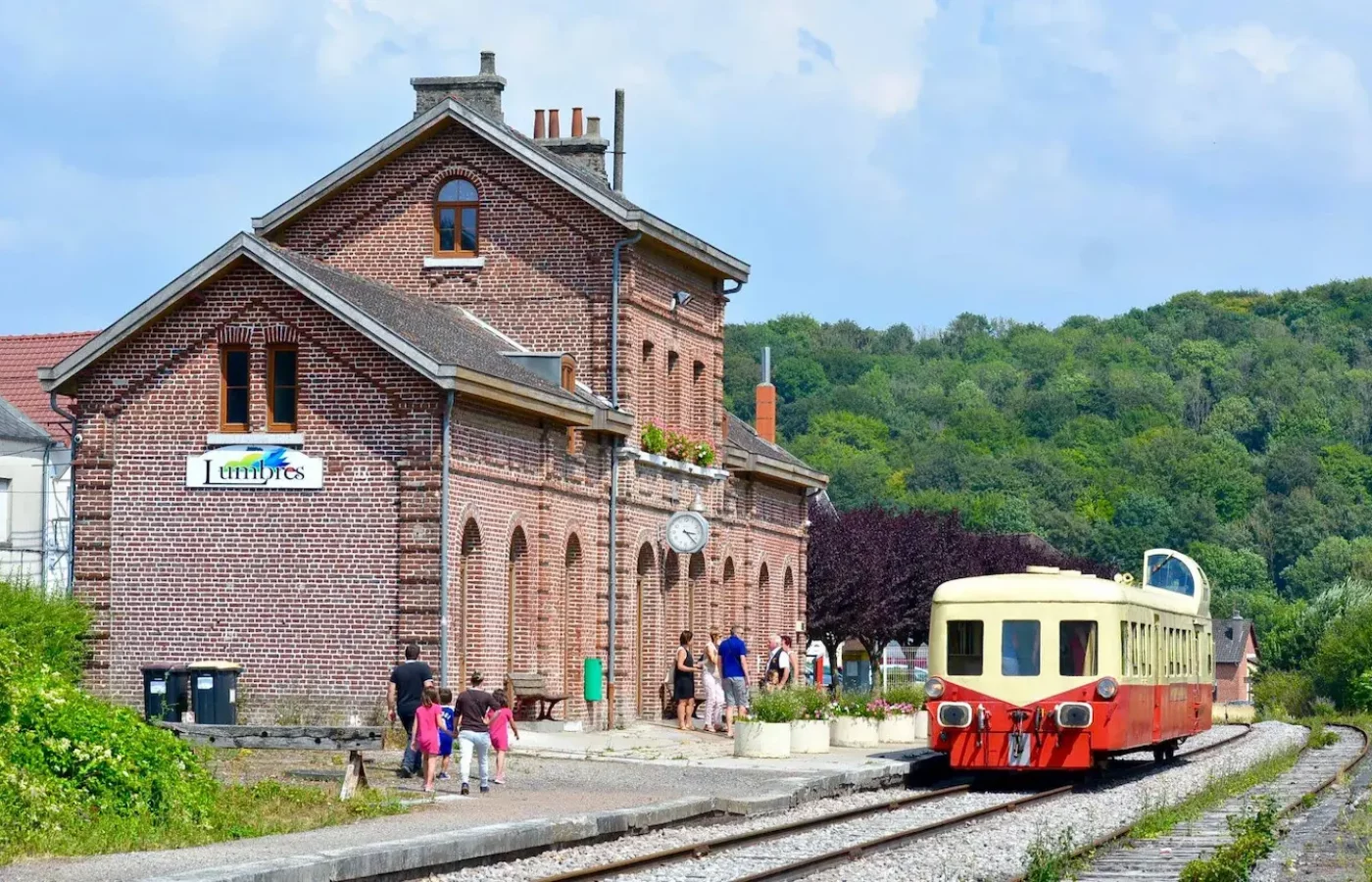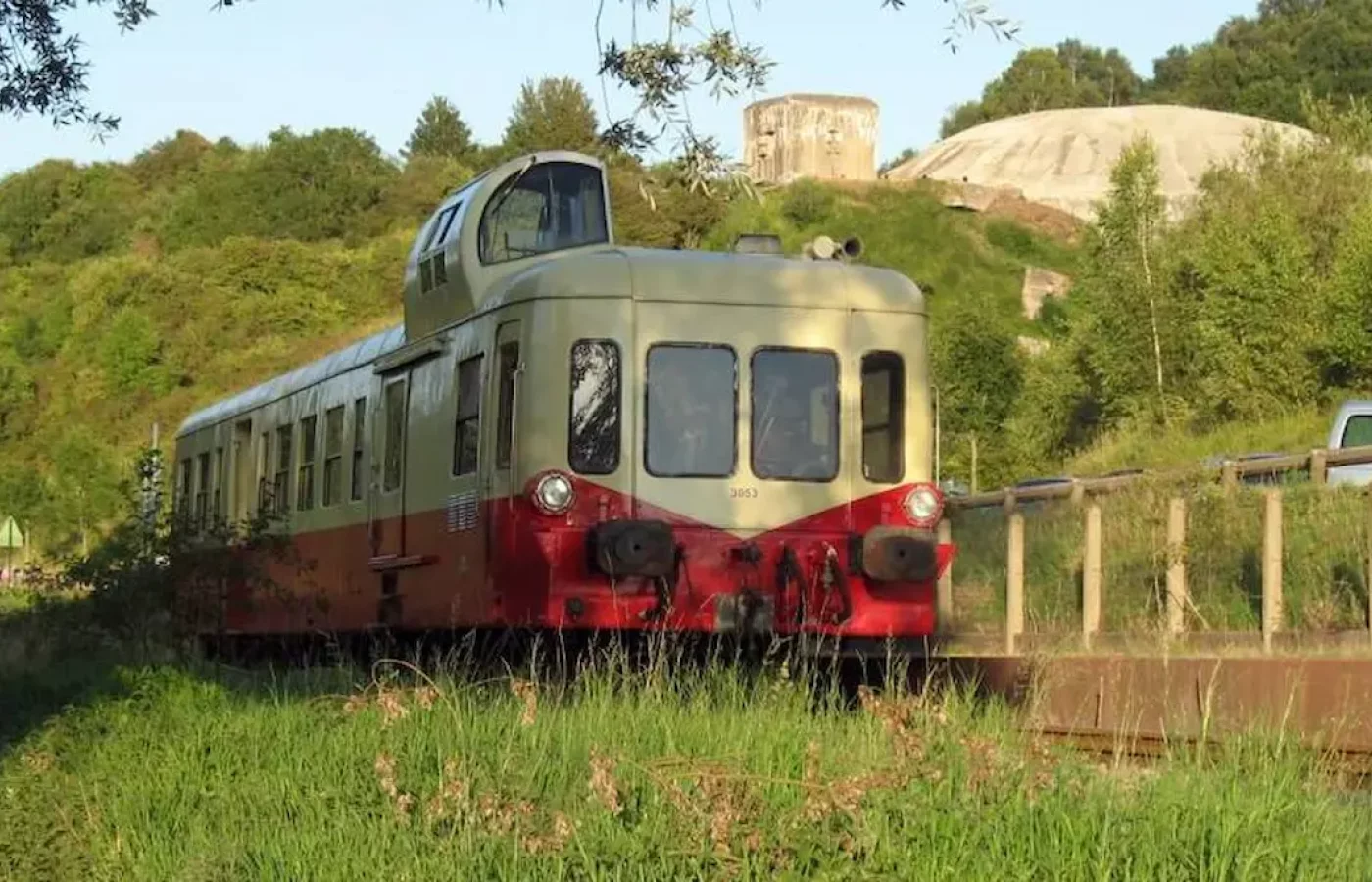 Saturday 16 and Sunday 17 September 2023
Heritage Days
Journey by historic train (diesel locomotive and passenger carriages) between Arques and Lumbres, with entertainment at Arques station: video sessions, introduction to shunter driving, presentation of the site and rolling stock.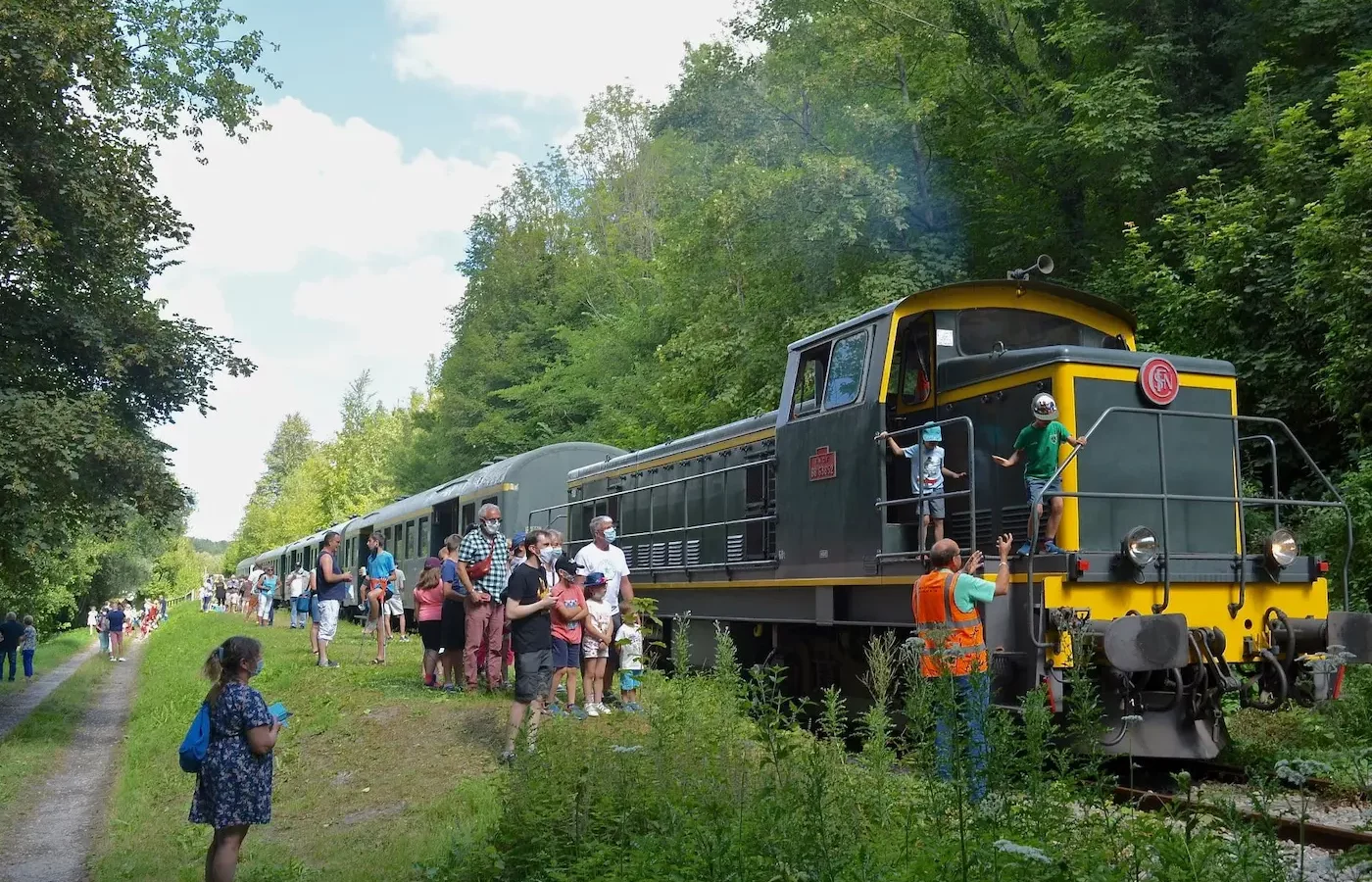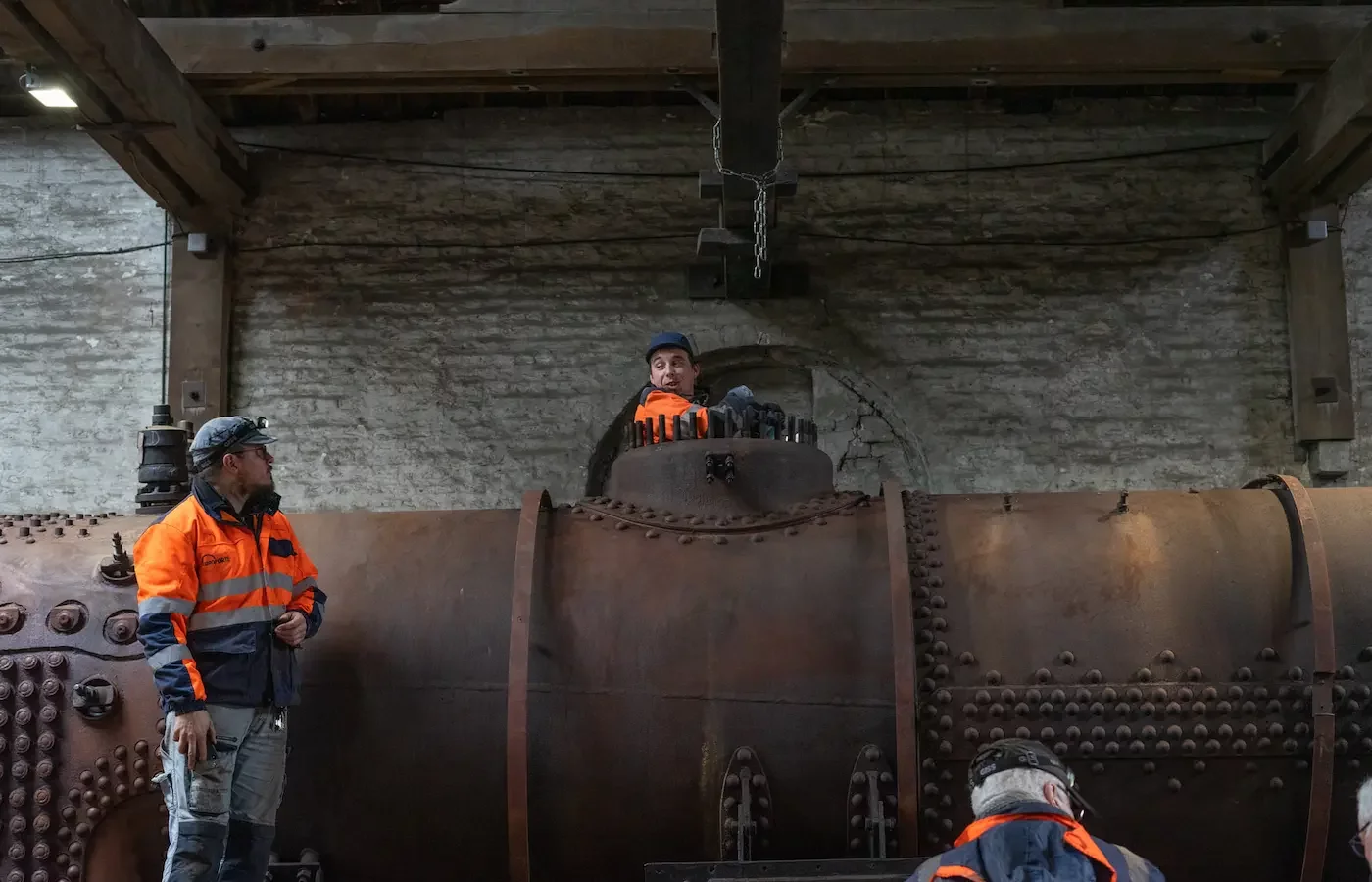 Sunday 22 and Sunday 29 October 2023
Halloween Train
Come and have a relaxing time with your family! In the spirit of Halloween, costumes are welcome!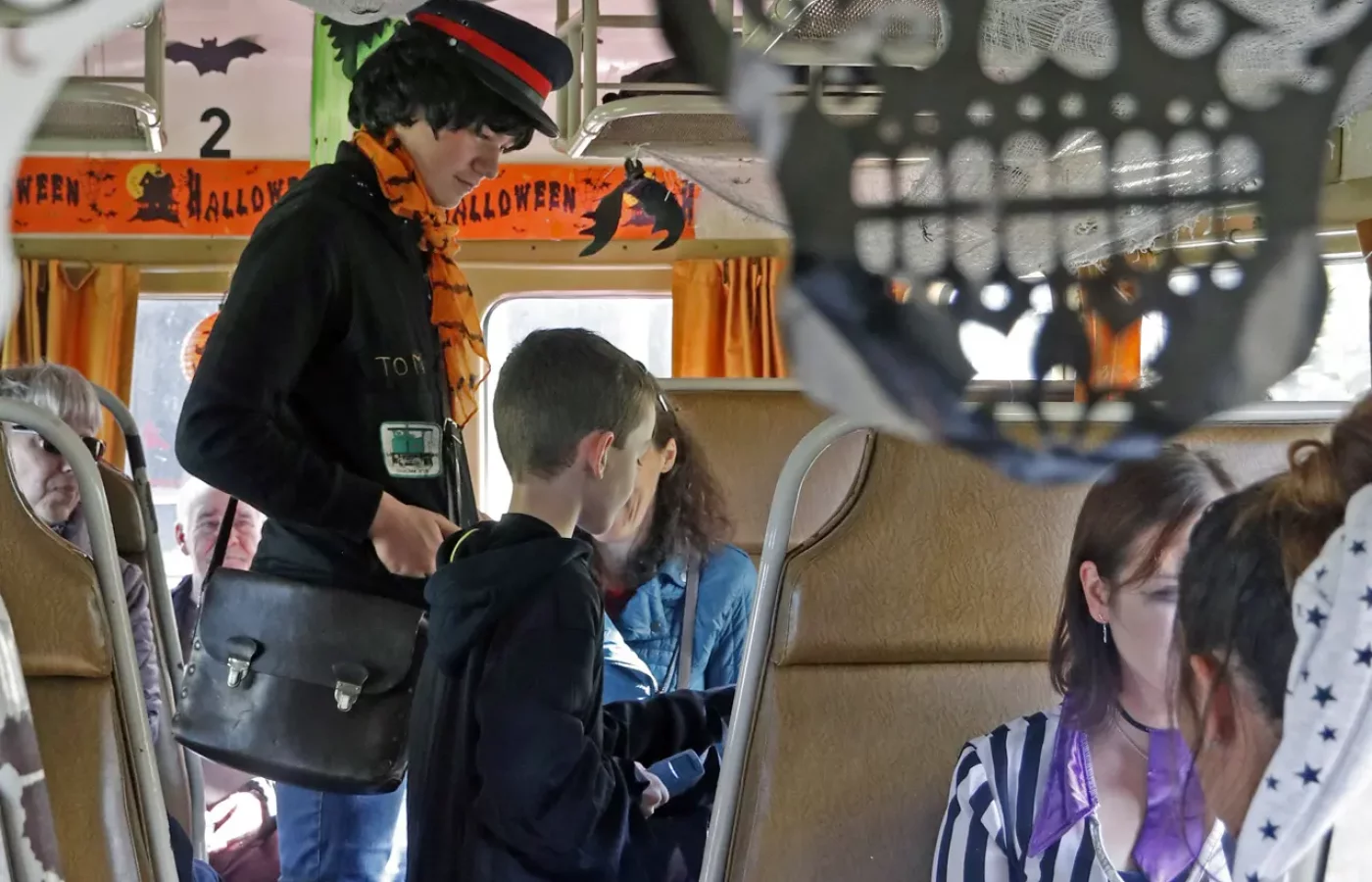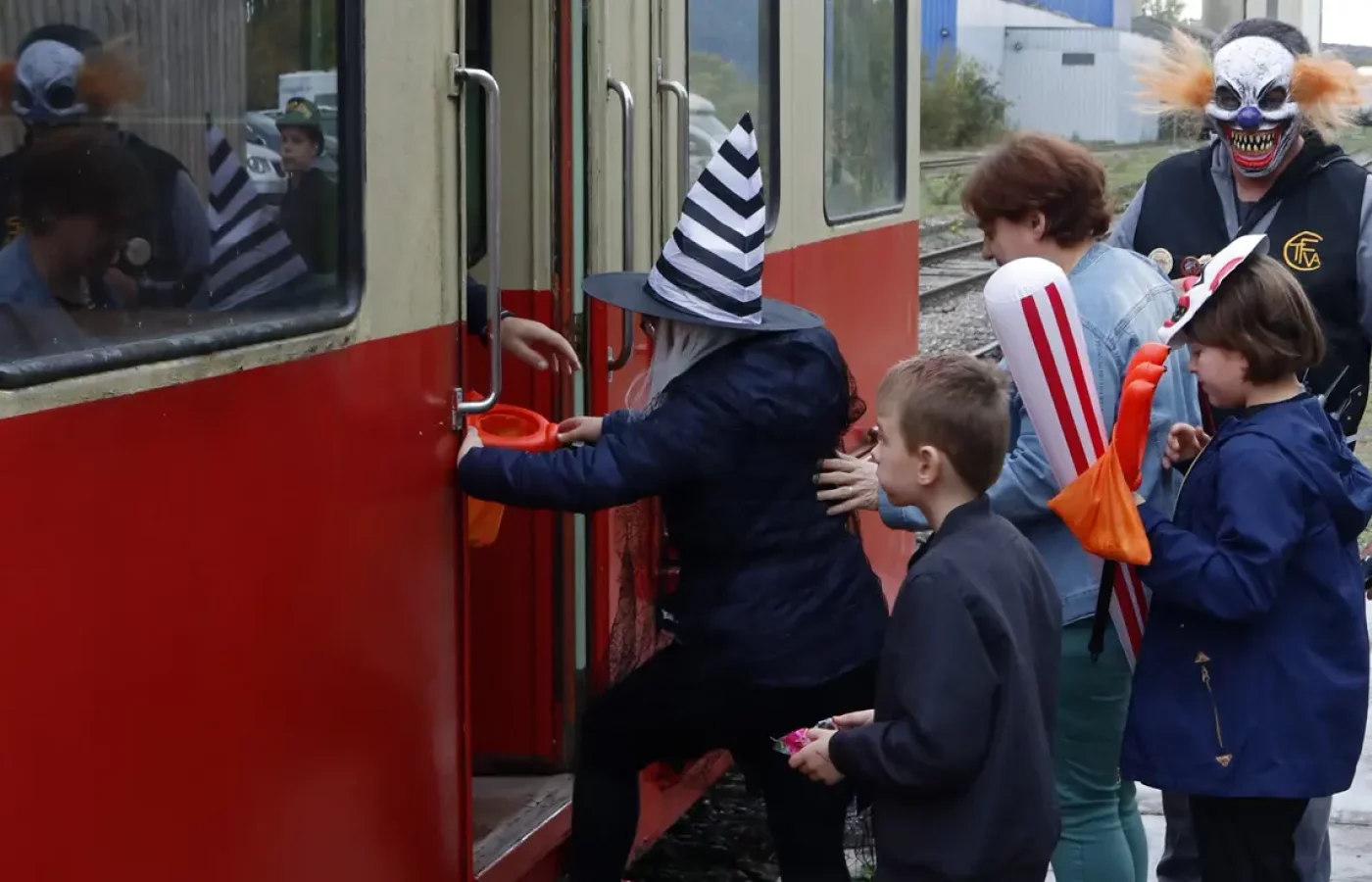 Sunday November 12, 2023
Discovery Train
A friendly, family and instructive moment. Forget the car, ride through the Aa Valley on a 70s train and hear local paper-related history.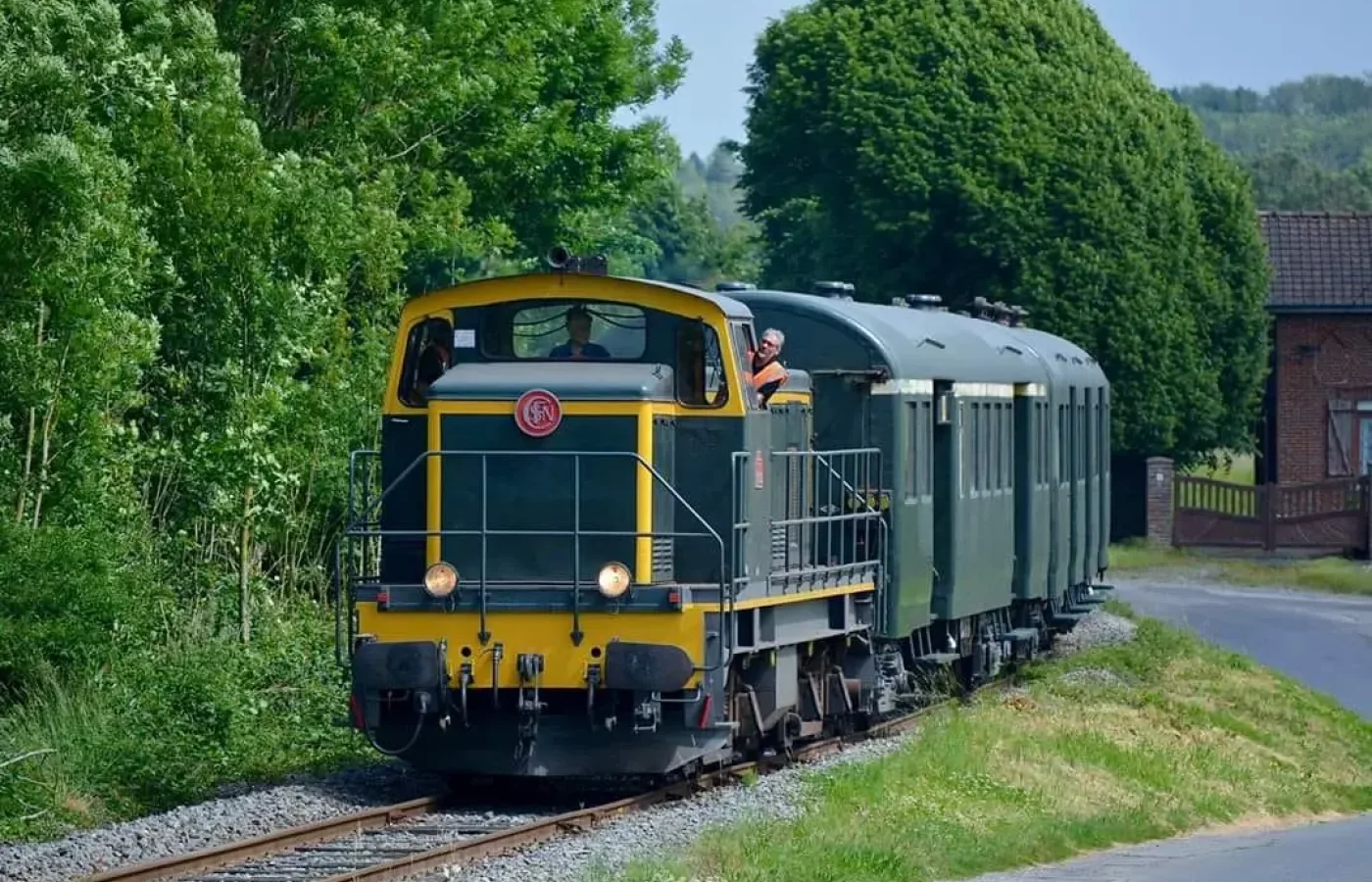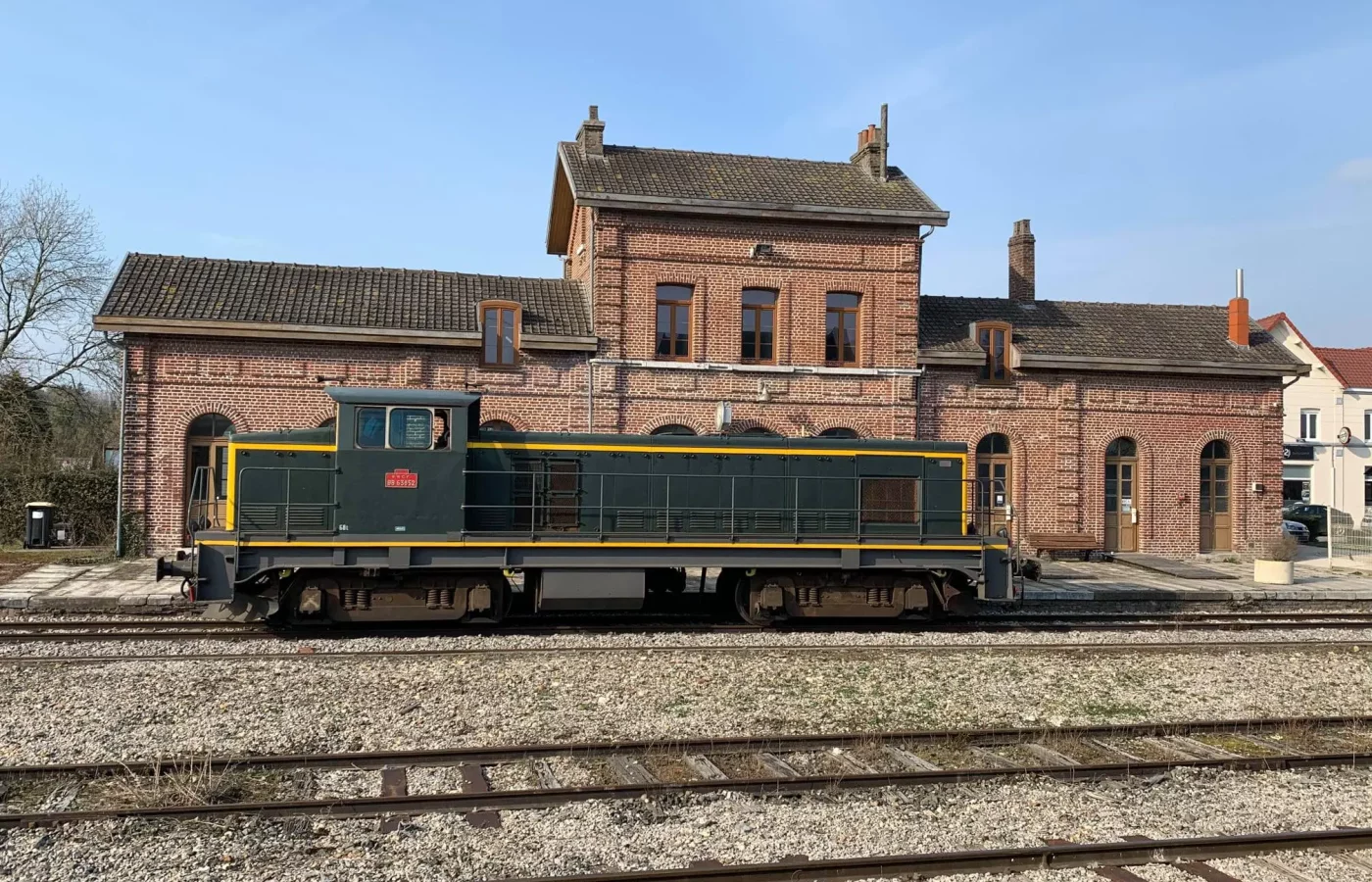 Sunday 10 and Sunday 17 December 2023
Santa's Train
Santa Claus will welcome well-behaved children and their families aboard the Santa Claus Train!